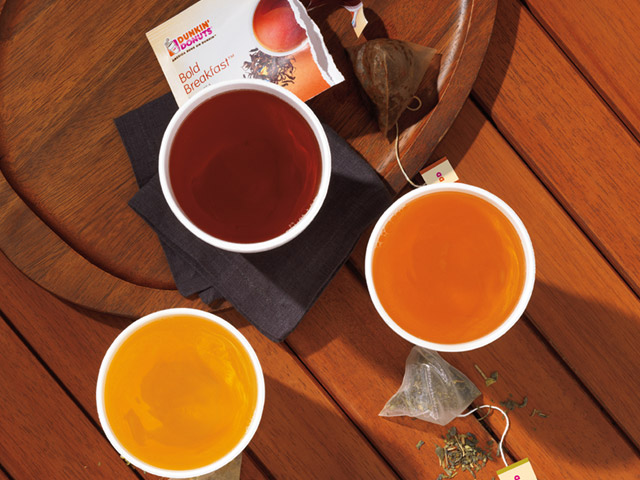 View Nutrition
---
Nutrition Facts Per Serving
Calories
Calories from Fat
% Daily Value*
Total Fat

g

%

Saturated Fat

g

%

Trans Fat

g

Cholesterol

mg

%

Sodium

mg

%

Total Carb

g

%

Dietary Fiber

g

%

Total Sugars

g

Protein

g

Caffeine

mg**

Vitamin A

%

Vitamin C

%

Calcium

%

Iron

%

Calories
% Daily Value*
Total Fat

g

%

Saturated Fat

g

%

Trans Fat

g

Cholesterol

mg

%

Sodium

mg

%

Total Carb

g

%

Dietary Fiber

g

%

Total Sugars

g

Includes

g

Added Sugars

%

Protein

g

%

Vitamin D

mcg

%

Calcium

mg

%

Iron

mg

%

Potassium

mg

%
Nutrition information for this product is not available at this time.
*The % Daily Value tells you how much a nutrient in a serving of food contributes to a daily diet.
**Caffeine information provided is an approximate value based on our standard brewing/steeping procedures and limited analytical data. Caffeine values can vary greatly based on the variety of coffee/tea and the brewing equipment/steeping method used.
2,000 Calories a day is used for general nutrition advice, but calorie needs vary. Dunkin' Donuts has made a reasonable effort to provide nutritional and ingredient information based upon standard product formulations and following the FDA guidelines using formulation and nutrition labeling software. Variations may occur due to: seasonal conditions; regional differences; ingredient substitutions and differences in product assembly or size at the restaurant.
No allergen information is available for this product at this time.
Please be advised that any of our products may contain, or may have come in contact with, allergens including Eggs, Fish, Milk, Peanuts, Shellfish, Soy, Tree nuts, and Wheat.
Before placing your order, please inform your server if a person in your party has a food allergy.
VARIETIES
We offer a variety of teas and herbal infusions. Please note that our teas have caffeine in them while our herbal infusions are caffeine free.
Bold Breakfast™
Black Tea: A blend of full-leaf black tea for a full bodied flavor
Harmony Leaf™
Green Tea: Vibrant full-leaf green teas deliver a delicate earthy flavor
Hibiscus Kiss™
Herbal Infusion: Hibiscus, herbs and natural berry flavors deliver bright and juicy flavors in every sip
Chamomile Fields™
Herbal Infusion: Chamomile flowers, citrus and herbs are combined to bring you a fragrant and delicate taste
Cool Mint
Herbal Infusion: Peppermint leaves and natural herbs give you a cool, invigorating taste
Decaf Breakfast Tea
Black Tea: A blend of premium black teas from around the world, delivering full-bodied, bold flavor in every cup.
K-Cup® is a trademark of Keurig Green Mountain, Inc., used with permission.